Patient Resources
Insurance
*We participate with VSP, Medicare, Blue Cross Blue Shield, Care and many other vision and health plans. Please bring your medical and vision insurance cards to your appointment.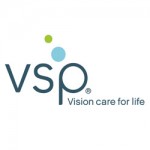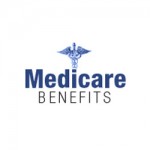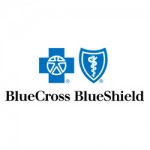 Payment Options

Patient History
We are requesting all patients, Established and New, complete this patient information form by clicking on the button below.
Please keep in mind:
This form must be completed before you arrive for your appointment, or we may need to reschedule.
It will take approximately 20 minutes to fill out. (Please have your insurance cards available.)
It is suggested you confirm all benefits before scheduling.
*This is a safe link and will be sent directly to your private electronic file*
All information is safeguarded and used in assisting our office and Doctors in providing you the highest quality of care.
If you have any questions call our office for assistance. Thank you for your time.
Eye Care 20/20 Rewards Program
Eye care can be a significant expense, especially if several of your family members wear glasses or contacts. Health insurance plans rarely cover the costs of annual eye examinations, prescription eyewear and refractive eye surgery. Our EyeCare 20/20 Rewards Program is a program to help patients save money on the out-of-pocket costs of eyewear, eye health care and eye care products.
Hefner Eye and Optical Center has adopted the EyeCare 20/20 Rewards Program to provide special pricing to our patients. Through this plan, we offer special fee discounts on top of quality eye care and optical services.
How Does it Work?
To receive the Hefner 20/20 Rewards Card, there is a $20.00 annual fee. Once you have received your Hefner Rewards card, you will receive 20% off a complete pair of glasses and 10% off all products in our office- excluding contact lenses. For subsequent visits for yourself or family members, you'll receive the same percentage off for glasses and products. There is no limit to the number of times you and your family can receive this discount.
EyeCare 20/20 Rewards Program is not insurance coverage, and discounts only apply to services not submitted for insurance reimbursement. If you have insurance that covers vision services, we'll help you compare benefits under both plans and determine which route is best for you and your family.
No-Hassle Guarantee
No claim forms to complete
No pre-authorization required
No contracts to sign
No deductible to worry about
"Thank you for providing the 20/20 pay plan, for which I am so grateful." ~ A satisfied patient
Office Policy
If you need to reschedule or cancel an appointment, please give our office at least 24-hours notice.
Hefner Eye Care and Optical Center is a HIPAA compliant office. As such, all patients will be asked to sign a HIPAA privacy notice.